Sharing Connectors & Networks
TagoIO offers a vast selection of pre-integrated devices and networks, allowing you to easily connect your device. However, with the constant development of new devices and networks, creating a custom
Connector
or
network integration
may be necessary. These custom solutions can be shared with your team or any other external
Profile
for their use.

To share your custom Connector or Network with another Profile, go to the Integrations page, select the connector or network, and then navigate to the Share
tab. There, you can enter the profile ID of the person you wish to share it with.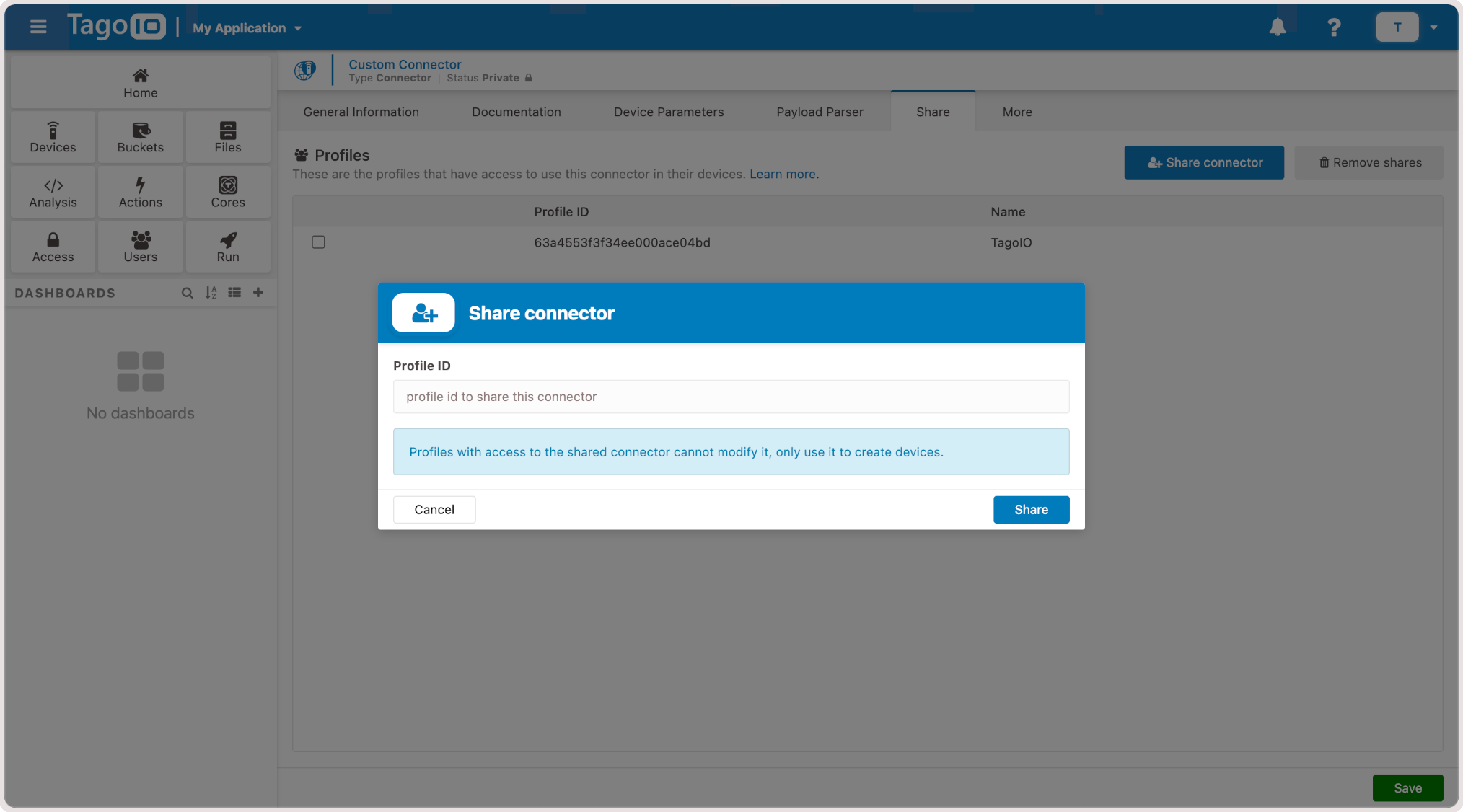 If you wish to make your connector or network accessible to all TagoIO users, you can request to make it public through our Help Center.
Utilizing the shared Connector
Once shared, the recipient profiles can select your connector when adding new devices through the Connector Selection page.
Simply navigate to the list of
Shared Connectors
to view all that have been shared with you.
Utilizing the shared Network

Custom networks are only applicable for
Connectors
created by you. To make your custom network available for your connector, head to the configuration page of your network within the Integrations page. Then, navigate to the General Information tab, and
select your custom network from the "Select the networks for this connector" option.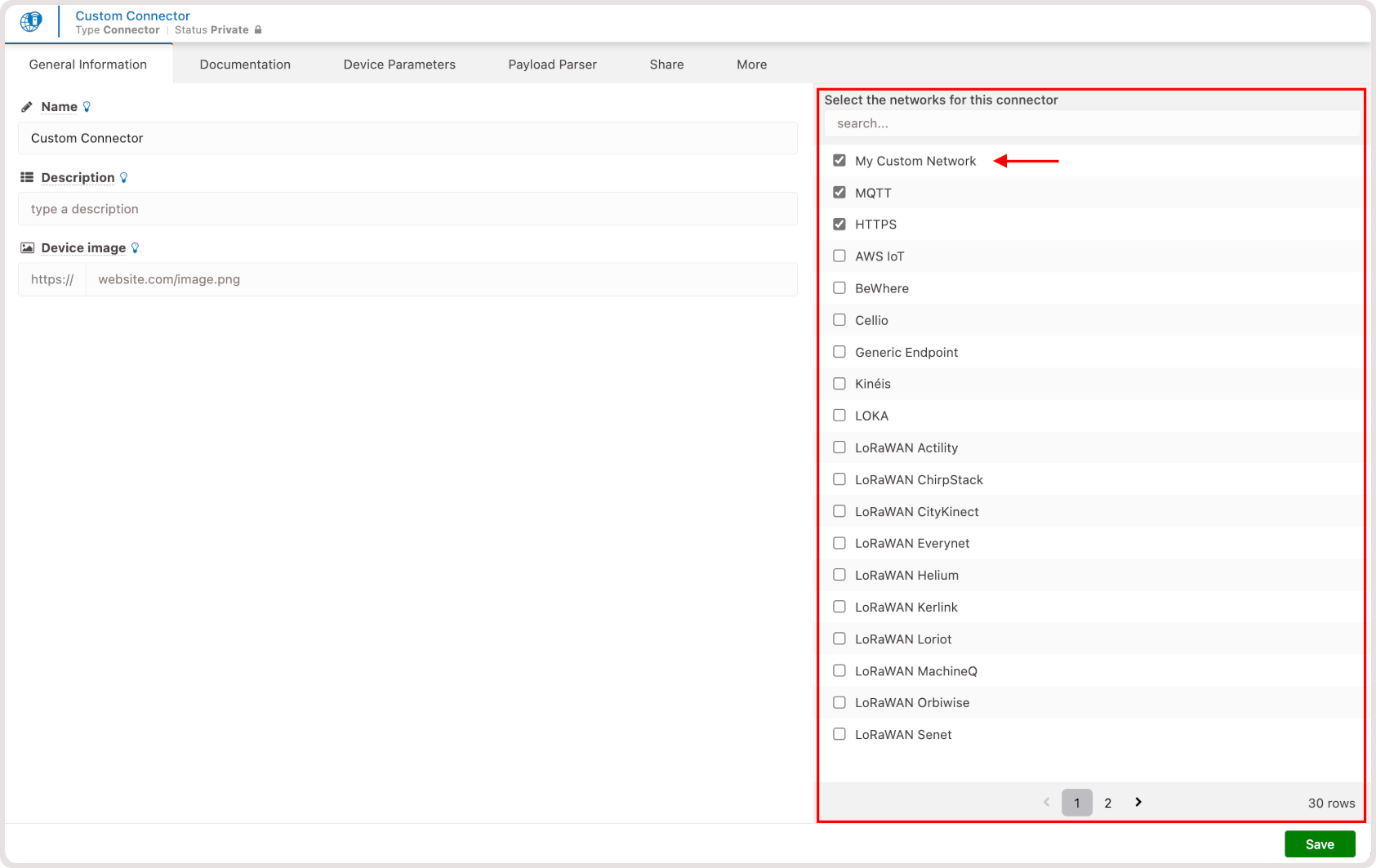 Ensure that the
Profiles
you are sharing the Connector with have access to at least one of the Networks used by the Connector. If the Connector is utilizing a non-public Network, it is crucial to share both the Connector and the Network with the Profile.
Once you enable your custom network for a specific connector, the user will be able to choose your network before adding the device.
Related Articles

Sharing Dashboards

A great feature from TagoIO is its native sharing capability for dashboards, because we know that sometimes a dashboard can become an entire feature that you want to share. If you want to share only the template of your dashboards, use the Distribute ...

Adding devices with connectors

Connectors enables you to create a device with built-in behaviors that allow it to communicate with a Network very easily. When creating devices at TagoIO, it is important to know that there are different ways to allow them to send & receive data ...

Team Management - Sharing your profile

You can grant access to other TagoIO accounts to any of your Profiles by using the Team feature. By adding others to your team, they will have access to all the applications that run on that profile. The invitation can only be sent to emails that ...

Connector Overview

Connectors enable you to create a device with built-in behaviors that allow it to communicate with a Network very easily. They also help you automate and scale your devices, once you create a device using a connector, that device will also run the ...

Creating a Network integration

To create a new integration you must go to the Network management page and press the following buttonon the right side of the page. You only need to specify the network's name. Once you have the network created, you have several parameters that you ...