Allocating Services to profiles
If you have more than one
profile
created in your account, you need to allocate (distribute) each available
Service
to the profiles.
The services are limited inside of each profile, so that when the usage goes beyond the limit setup for it, only that profile will be blocked.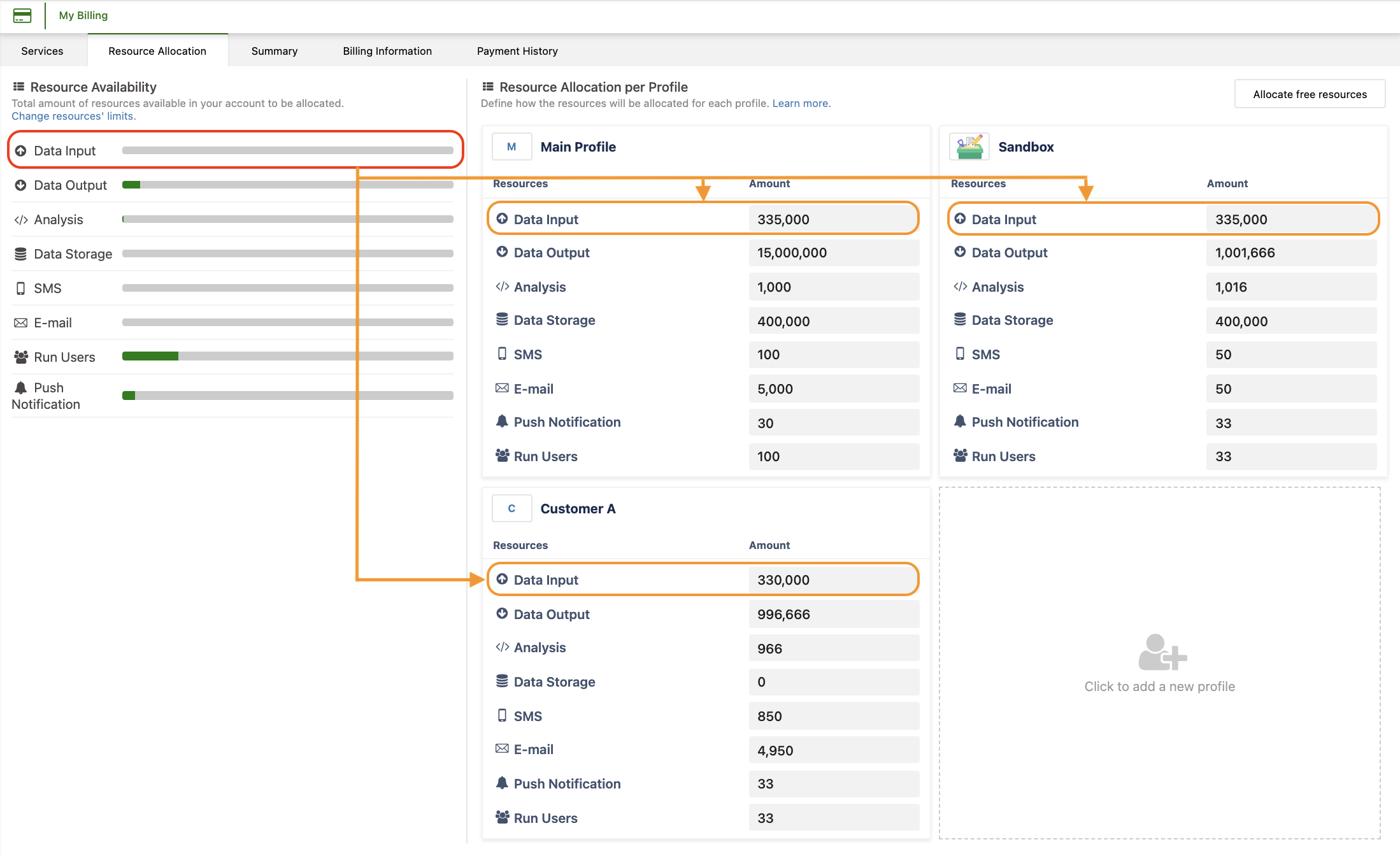 When there are not enough service available to be allocated, you will need to increase the overall limit of the services on your account, or reduce the limits on the other profiles. Access the
My Billing
page to upgrade these services.
Related Articles

Profiles

Profiles are similar to having different sub-accounts under your own main account. You can create multiple profiles for persons or organizations and then share them with others. By doing this, you will continue to own the 'sub-account' while allowing ...

Services Overview

TagoIO offers a broad range of services that can be allocated the way your applications needs it to be. By provisioning the services that each Profile will use throughout the month, you will know exactly how much you will be charged. You can ...

Upgrading Plans & Services

When you upgrade your plan from Free to a Starter or Scale plan for the first time, we use this date/hour to define the billing cycle for your account. You will be charged for the full month already, and the plan will be automatically renewed until ...

Downgrading Plans & Services

You can schedule downgrades in your account for your plan, service limits, and add-ons. If you change your mind any time before the end of the billing cycle, you can modify or cancel the downgrade. All downgrades are only effective at the next ...

File storage service

You can use our Files module to store any type of files for reports, videos, logos, background images, and more. The File service is measured by the overall size of all files stored in your profiles. If any of your profile reaches the limit of size ...