To setup your billing, just go to the top right menu (just under your avatar) and click on
My Billing
.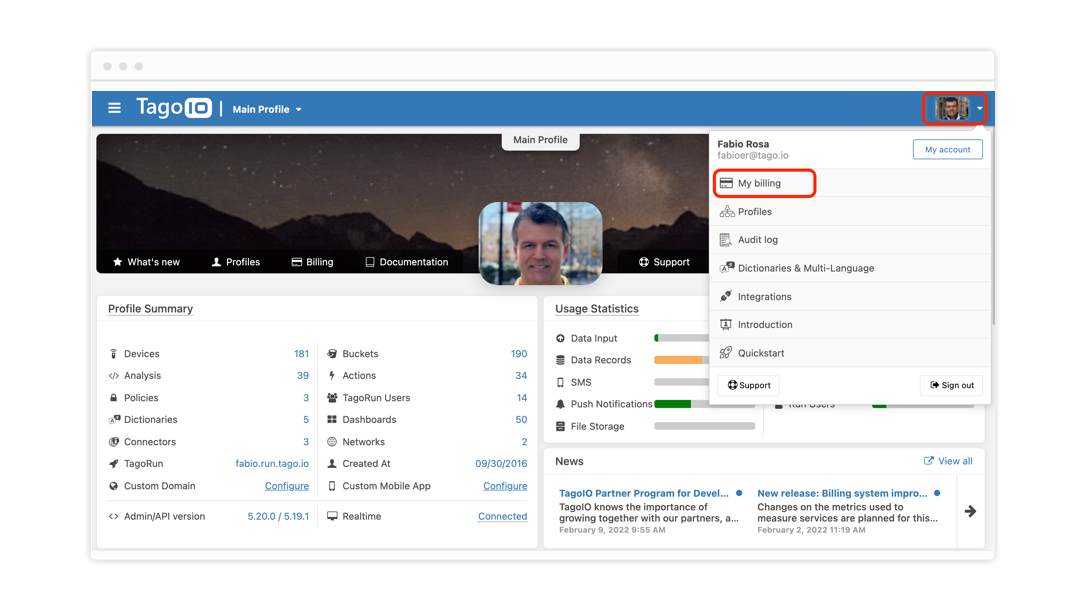 Once you are inside the My Billing page, select
the
Billing Information
tab in order to
f
ill in the company name, address, and any other information you will need printed in your future invoices. Also, make sure to add your credit card information
.
Now, select the 'Services' tab and select your Account Plan.

Then, set a limit for any services you think you'll need more of than what is already included with your plan. You can always increase or reduce these limits at any time later, but please note that these limits will define the overall resources that you will allocate to your profiles (in case you have more than 1 profile).

Also, you can select some
Add-ons
that can be added to your account.
Just follow the steps and confirm your upgrade.