Team Management - Sharing your profile
You can grant access to other TagoIO accounts to any of your Profiles by using the Team feature. By adding others to your team, they will have access to all the applications that run on that profile.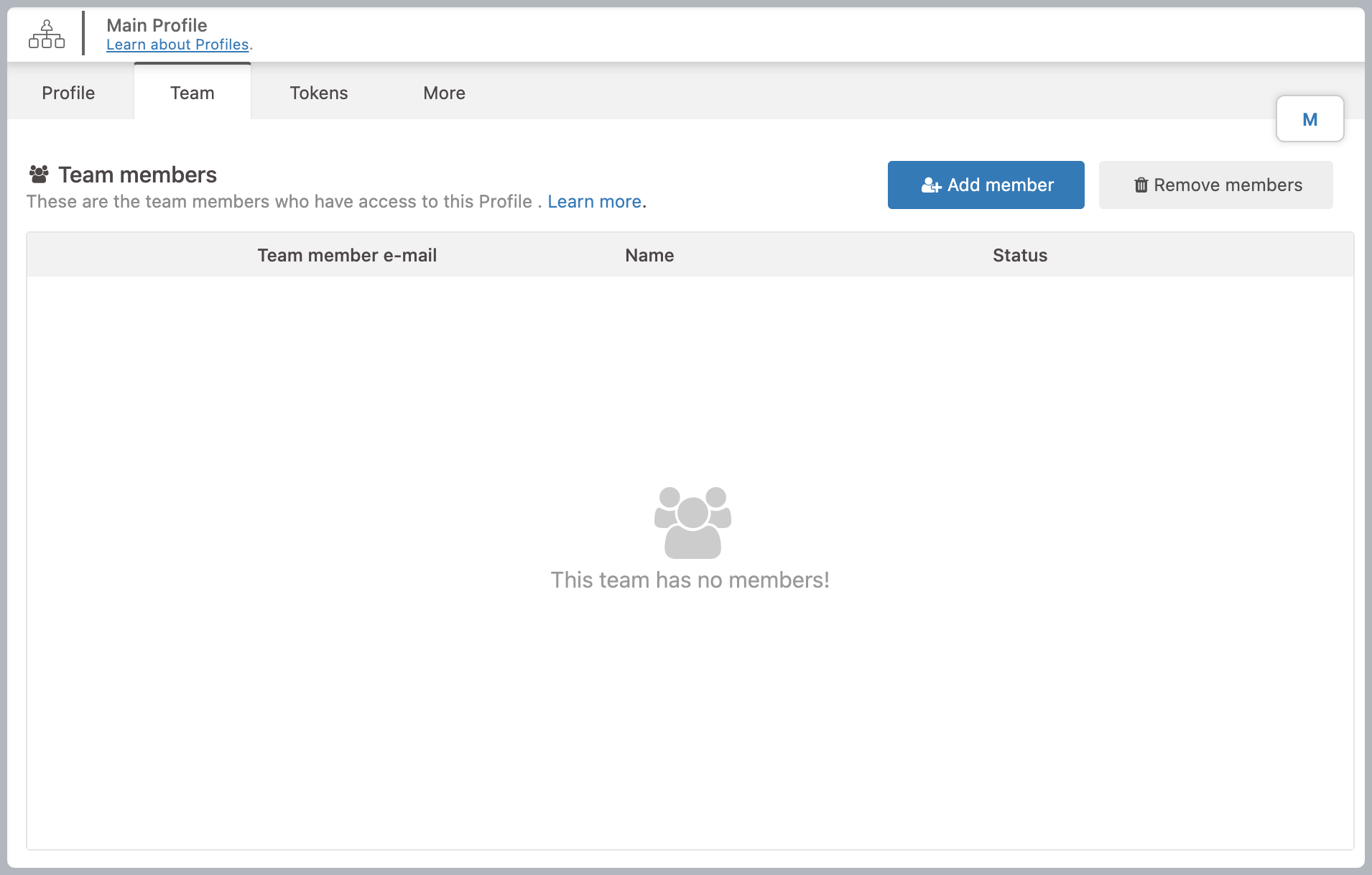 The invitation can only be sent to emails that have a TagoIO account. If the user invited doesn't have an account, he will be guided to create one via email notification.
The number of members that you can invite for your profile will depend on your current plan. Check out the list of features available for each plan here.
You can always remove any given access by removing the email from the list.

Only the owner of the
Profile
is able to invite members.
Invitation Notification
Once you invite a team member, the user can accept the invitation via email by clicking on the link sent or via the push notification displayed in the Admin.
The invitation is valid for 7 days, after that time it expires and another one needs to be sent. You will be notified by email and push notification if the invitation was accepted or declined.
Accessing the Shared Profile
The new member will be able to access the shared profile by clicking on the profile selection button. Shared profiles have a tag like in the image below: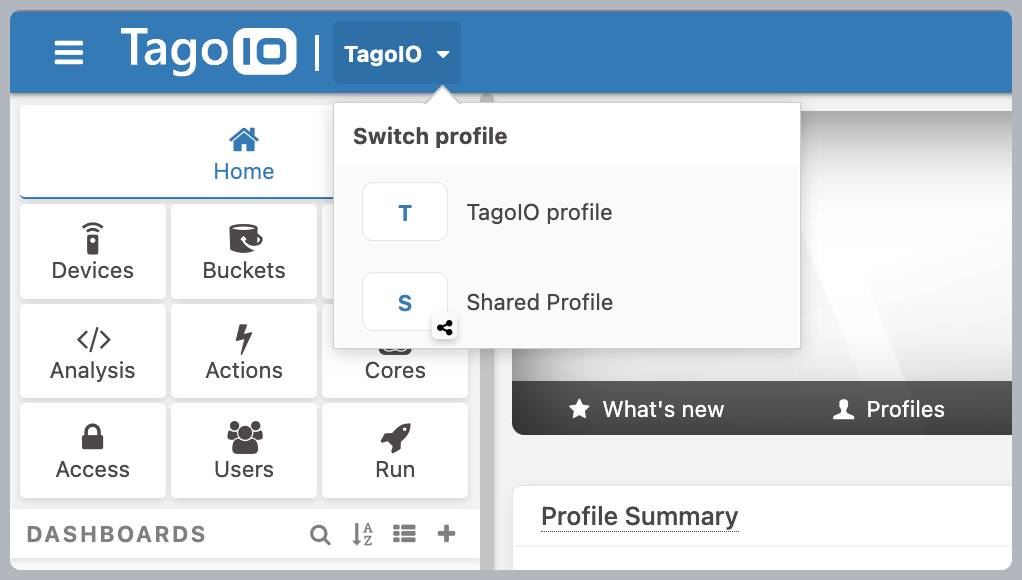 Related Articles

Sharing Dashboards

A great feature from TagoIO is its native sharing capability for dashboards, because we know that sometimes a dashboard can become an entire feature that you want to share. If you want to share only the template of your dashboards, use the Distribute ...

Sharing Connectors & Networks

TagoIO offers a vast selection of pre-integrated devices and networks, allowing you to easily connect your device. However, with the constant development of new devices and networks, creating a custom Connector or network integration may be ...

Chunk Management

The Chunk Management feature is a powerful tool that allows you to easily manage your data, either to create backups or delete information from your bucket. Chunk Management is only available for Optimized Device Data (Immutable) By accessing your ...

Profiles

Profiles are similar to having different sub-accounts under your own main account. You can create multiple profiles for persons or organizations and then share them with others. By doing this, you will continue to own the 'sub-account' while allowing ...

Resource Limits

TagoIO implements multi-tenancy as a cost-effective and performance-enhancing approach. This architectural choice brings a lot of benefits but it must have mechanisms to avoid service disruptions when other users utilizing the shared resources have ...